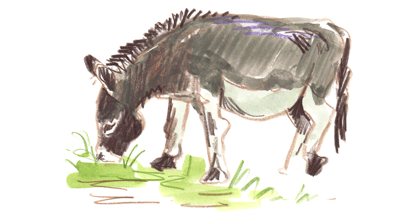 Looking to get away from all the noise? Welcome to The Retreat. With the smell of live oak and juniper drifting through open doors and embroidered pillows tucked into corners, The Retreat radiates its own unmistakable charm. A place where bare feet run through tall grass and sun-kissed shoulders circle moonlit bonfires. There is a romanticism to it all, and a genuine warmth that makes it truly special.
​​We sit on 250 acres tucked in the rolling Texas hills, just 45 minutes outside of Austin. Green junipers and Texas live oak cover the hills of limestone and granite, shading the property's gardens, sprawling grass fields, ponds, and our private 10-acre spring fed lake. A full 175 acres of the property consists of untouched nature, scattered with hiking trails and breathtaking views of neighboring Lake Travis.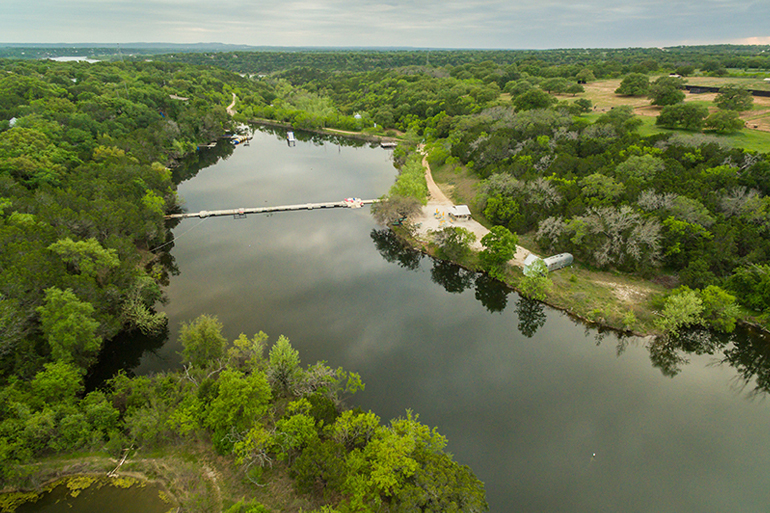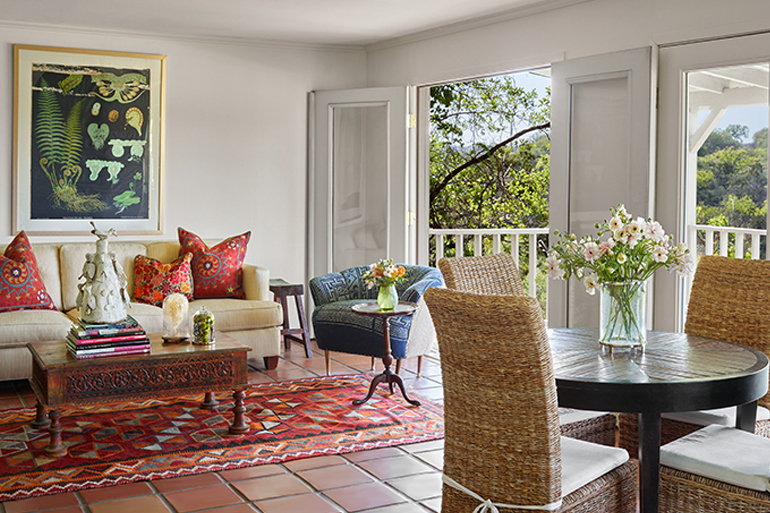 Things feel very genuine here—in great part thanks to the indigenous decor, sourced from around the state and neighboring Mexico. Lovingly decorated by owner Christine, each interior space is filled with a mix of rustic Texas antiques and quirky artifacts from her travels to Mexico in the 90's. The exteriors complement the natural setting: white limestone ranch-style venues and cozy moss-colored wooden cabins. The camp-y delights are imbued throughout with twinkle lights and campground signage lining the pathways throughout the grounds.
The property plays host to every summer camp activity under the sun—including a ropes course, an equestrian area, a fitness studio, multiple covered sport courts and fields, several ponds, warm outdoor fireplaces and bonfire areas, a private lake with a blob, paddle boards, a beach, and so much more. While we are fairly certain you won't want to leave the property upon arrival, there are also many local sightseeing and historical attractions we would be happy to share upon request.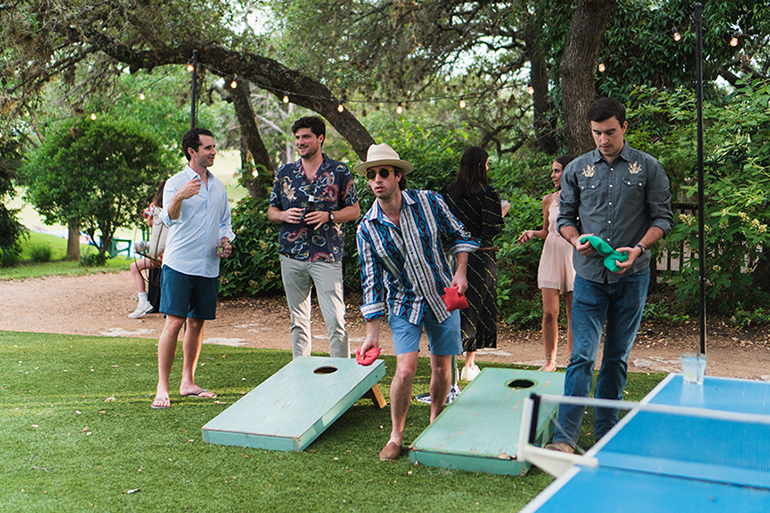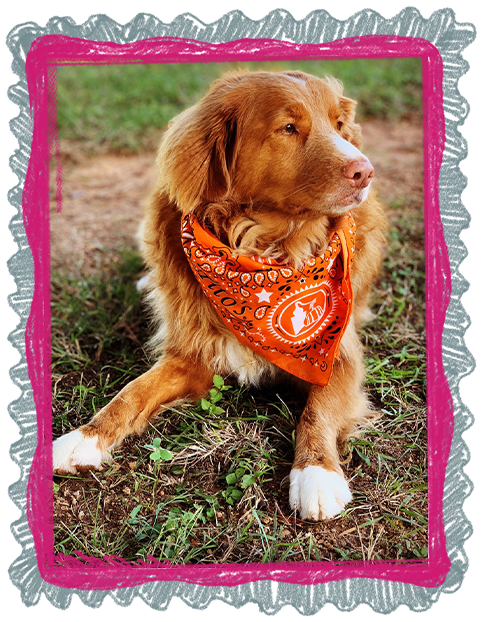 It's a dog's life. We admit, we are obsessed with our pets. Our dogs are family to us, and we understand what your pets mean to you. No matter what weight, size, or breed, if your pet is part of your family and well behaved, then they are welcome in our facilities for a $50 cleaning fee. Our properties are not completely fenced, so we ask that you please do not let them too close to the road. Owners must keep their pets within eyesight at all times. Pets must be leashed at all times on The Retreat property except in guest rooms and in designated off-leash areas. Please pick up after your pet. We like for our guests to be able to roam the grounds without fear of "landmines." Baggies are available on site. All pets should be up to date with vaccines, have some type of flea and tick preventative, and be sociable with other dogs.